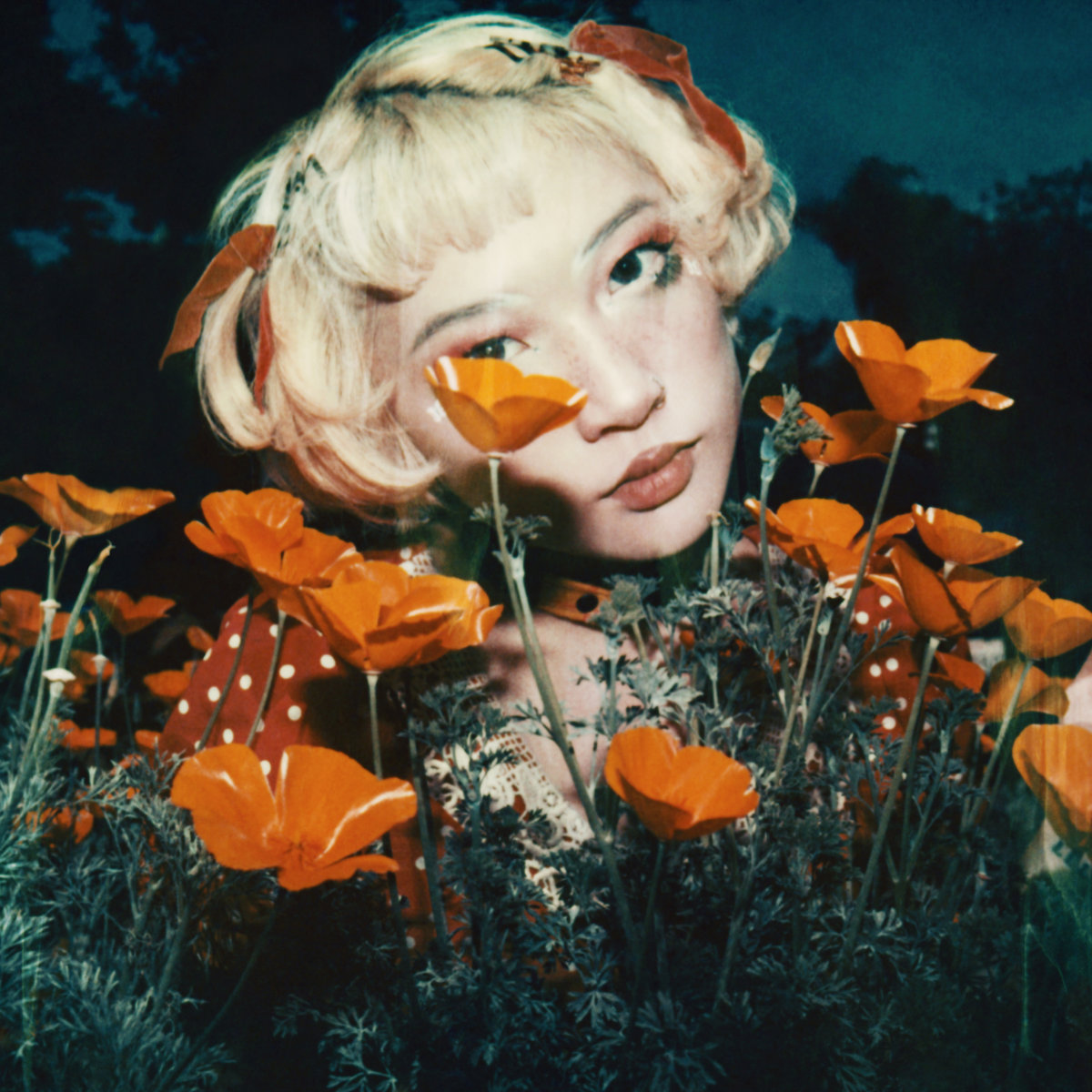 Yeule's mega-talent has been out in the open for awhile. While her releases haven't been as frequent as fans might hope - she's
studying
for a bachelors of fine arts,
gosh
- The Singaporean London-based producer has been quietly releasing - synth-heavy, shoegazey, often atmospheric - art-pop (enough descriptors?) for several years. Okay, one more - "witch house" (
self-ascribed
).
In 2017,
The Fader called
her "Coma" EP "dream pop perfection." More recently, she made it onto one of Grimes Spotify playlists!¡ She's getting
recognized
, that's the point. With her latest track, I hope more recognition is headed her way.
The music video for her newest song "Pretty Bones" (released on
Bayonet Record
s) is out. Directed by Joy Song, the video explores self-identity, artificiality, and decay. Sundry luxuriant items, artificial and natural, are interspersed, heaped together on an exquisite banquet table: bowls of raspberries topped with glitter; shiny rose petals; shinier lip gloss; a bejeweled octopus. Then things dissolve, scatter, get destroyed. A pomegranate is torn apart; an engraved knife stabs a slab of raw beef; overfull bowls of fruit rot in half a second, are resurrected, and then rot again. It's miraculous. The whole thing brought to mind a quote from the end of Strindberg's
A Dream Play
(ahem): "Time and space do not exist. Upon an insignificant background of real life events the imagination spins and weaves new patterns."
One more thing: check out
this interview
by Milk Magazine.
Highlights:
"Who are you, yeule?
yeule is my reflection, your reflection, your friend, your enemy, a cut in dimensional fabric, a disappearing space..."
"How do you balance attending university while maintaining your career and artistry?
This is a very good question, Gabriella — I'm a shapeshifter...."